In this guide, I will explain how to remove the standard stereo from a Fiat 500 (2007-).
Standard Stereo & Car

[one_half]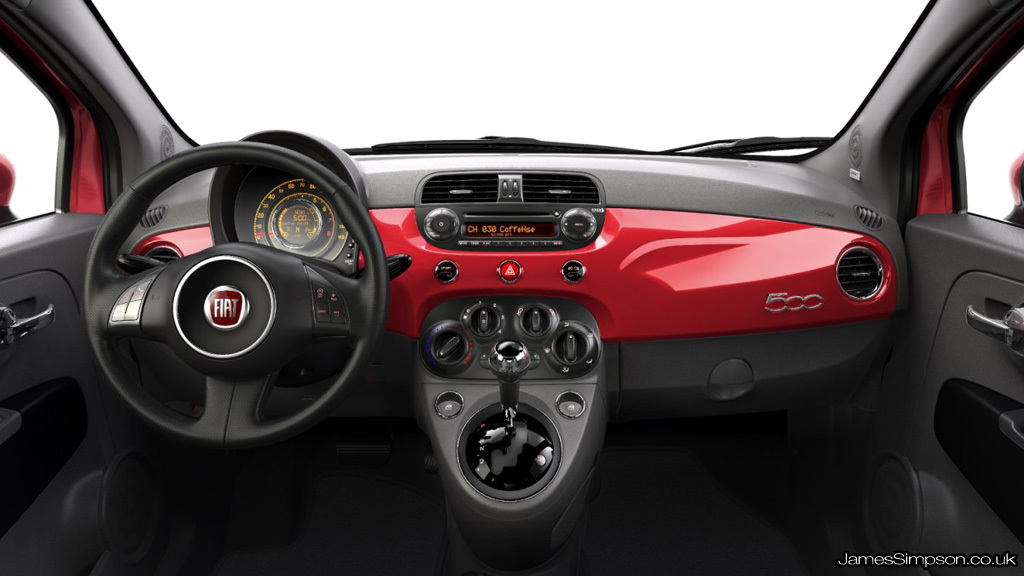 [/one_half] [one_half_last]
[/one_half_last]
Recommended Tools*
*Note above are general tools you should have when doing this type of job, but you may not need them, see tutorial for exact tools needed
Information
You will NOT need a code for the stereo when connecting back up.
If you are changing to a new stereo, you will require a PC-65-4
If you are fitting a Hands Free Kit (Parrot/Motorola) you will require a SOT-091 (or SOT-930 if premium amplified audio fitted)
Steps
These little cars are so easy to work on, but removing the stereo may not be fairly obvious to start off with. You will notice there are two blanks on each side of the stereo (above and below the volume button, and above and below the track back button) – Using a small screwdriver (protected with some paper) or a small Bojo tool, these can be prised off.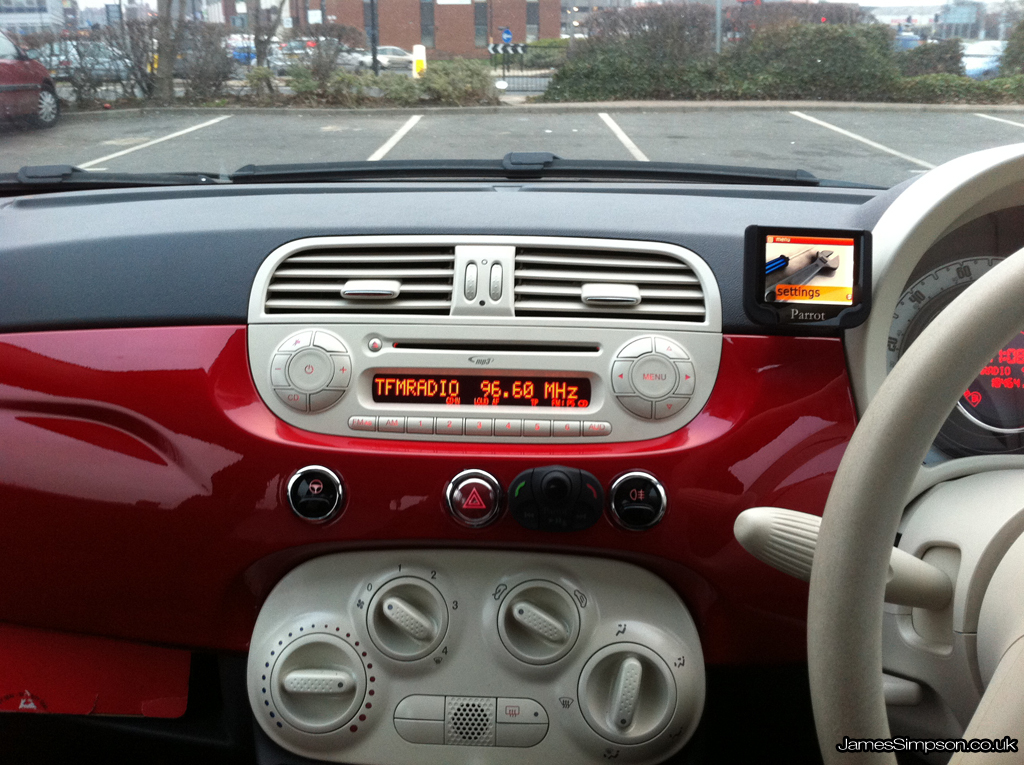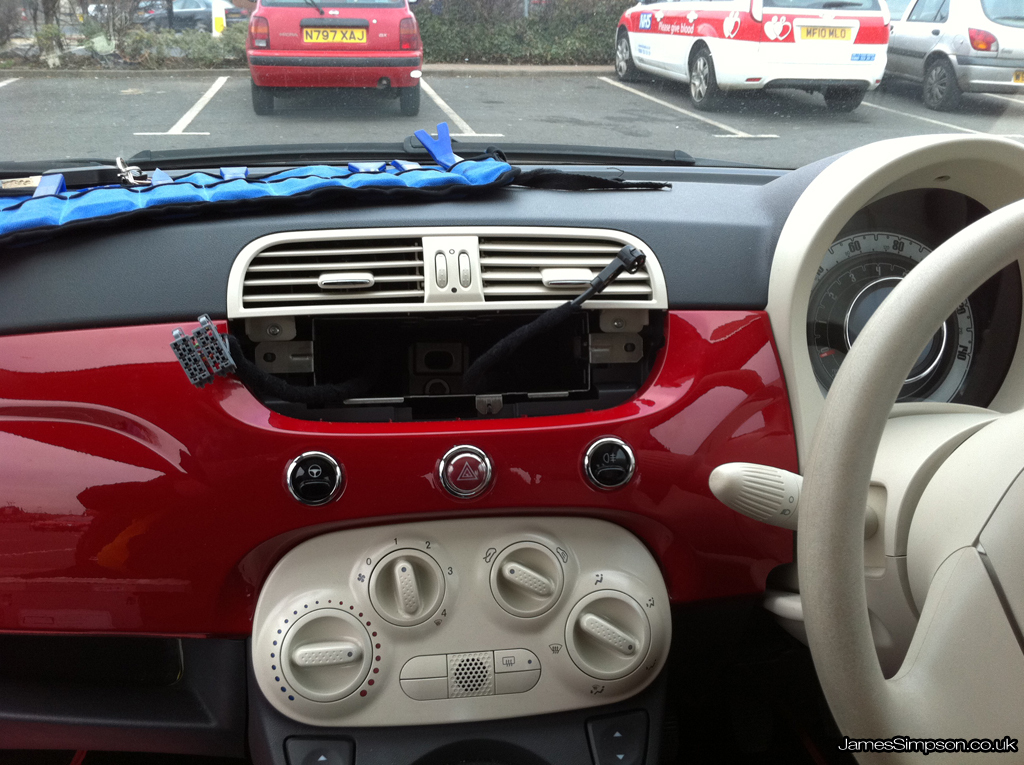 Once these have been taken out, take your standard stereo removal tools (horse shoe removal tools) and slide them into the holes, this will unlock the stereo from the cage, and allow you to pull the stereo outwards.Please note that the standard ISO block does not have an ignition live, and powering such things as a hands free kit will require you to tap into the Cigar lighter. This can be done by removing the lower console: