We all seem to be spending more and more time sat in our cars, be it traveling to/from work, or commuting to various locations, but over time, car seats and carpets will get dirty, no matter how much you try to look after them. Most car seats are made of cloth, and will absorb moisture and dirt into them, and car carpets are usually plush and will easily pick up dirt and moisture from your shoes (even if you have mats).
Step 1: Remove Everything
The first step to cleaning your car is always to remove everything, those petrol receipts, empty bottles, child seats, and anything else that is cluttering the car seats and floor.
In some cases, it may be easier to remove everything including the seats to clean your car, this is fairly simple by removing 4 bolts that holds the seats in, and then unplugging any attached cables under the seats. This will allow you more space for the following steps.
Step 2: Hoover
It is always best to get as much dirt and dust out of the material before hand, allowing you to focus on the final stage of cleaning car seats and carpets. One of my best buys, which I have now had for quite a few years is a Henry Hoover.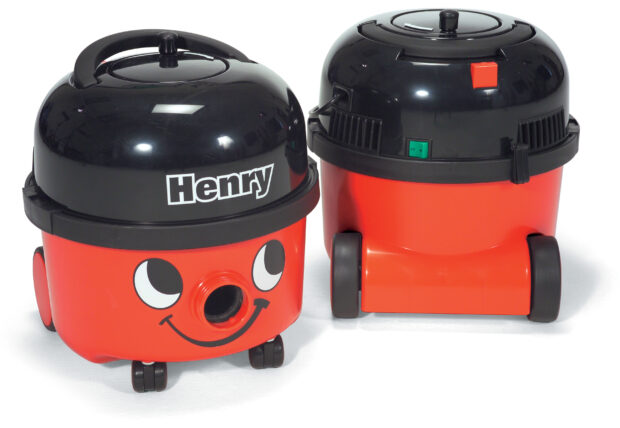 This thing may look small and cute, but it certainly does pack a punch, with lots of suction and great tools, it always picks up even the smallest dust particles out of the carpets and car seats. I would also recommend getting a re-usable bag for this, which allows you to easily empty out the contents and even allows you to put it through the wash every couple of months or so.
If you have taken the seats out of the car, you'll be able to get into every nook and cranny, and chances are you'll find a couple of quid you have managed to lose down the side of the seats at some point.
Step 3: Cleaning
Now onto the final stage, getting the stains and bringing your car seats and carpets back to what they used to be like when it came out of the factory. The best method I have found is to use a Vax type hoover, which has a hand held attachment. One of the best I have my hands on is a household carpet cleaner, such as the Hoover Power Scrub Deluxe (FH50150). This allows you to firstly spray the upholstery cleaner from the machine directly onto your carpets and seats, then allow this to soak in for a few moments, before going back over and sucking up all the dirt and grime that comes out of the seats and carpets.
You may have to go over things twice to get every last bit of dirt out of the upholstery, but once you have finished, you'll be pleased with how it turned out.