Having been here a few times now, but this was the first time we had been after being 'invited' to try out As You Like It in Jesmond, we thought we would take it a little seriously than we normally would "take for granted". All being said, it is and always will be one of our favorite restaurants in Newcastle (well Jesmond really).
From the outside, it doesn't look anything special – maybe this makes one of Newcastle's hidden gems. As You Like It is situated below a dated looking office block, just behind the central motorway in Newcastle. Getting to the restaurant is fairly easy, even if you fancy a little walk from the city centre.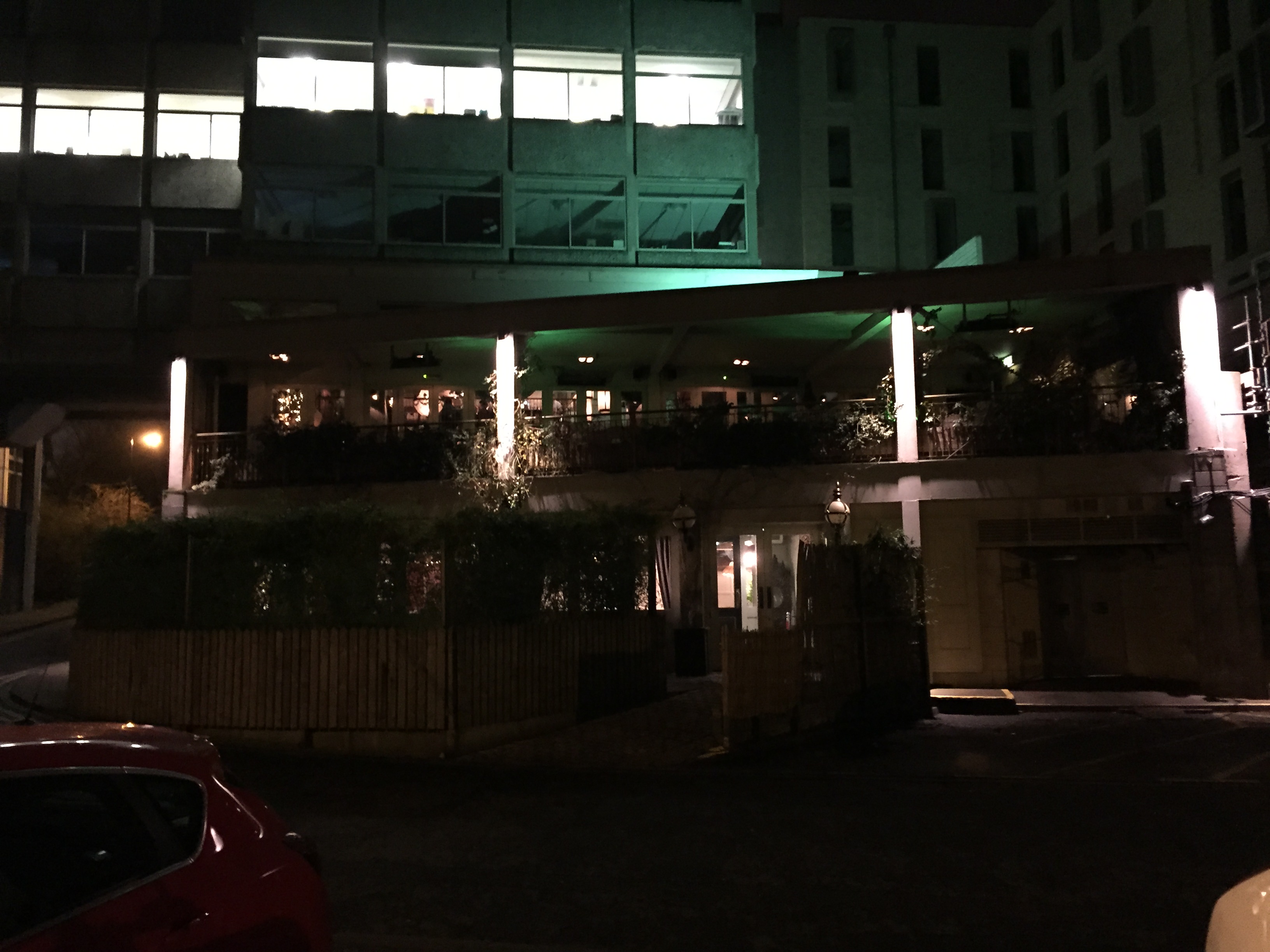 Upon opening the doors to As You Like It, you are greeted with by heaven (to anyone who loves shabby-sheek). Downstairs is the main bar, where you can go for a pint or a cocktail any time of the night (or day). We tend to always buy a drink from the bar downstairs and have a little quite drink on the comfy circular chairs before heading upstairs to the main restaurant.
Upon heading upstairs, you are met with more shabby-sheek furniture, and windows overlooking…. well nothing really. We usually tend to visit As You Like It early week days, which means there are only a hand full of people seated, this by no means makes the restaurant a bad place, in fact, it makes it a nice atmosphere where you can actually talk to the person in front of you.
Service is always really good upstairs on each of our visits, even more so (I think they may have been tipped off with the pending review). After a few moments looking through the menu below, we made our choices. A steak and the pulled pork burger had to be on the cards, oh and of corse the pulled pork flatbread to share for start!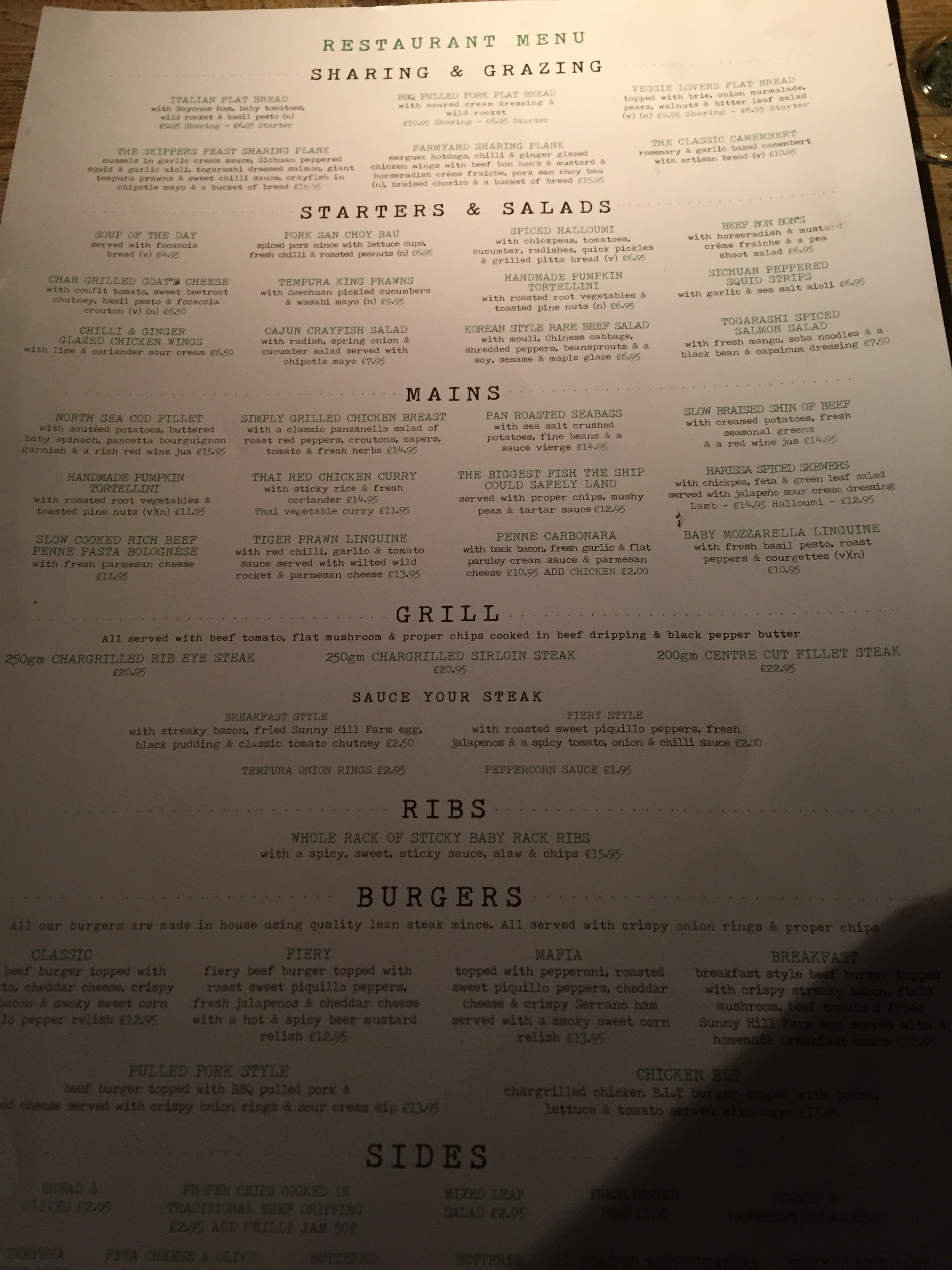 A few moments after ordering, we were pleasantly presented with a complementary nibble. These were little pastries filled with rye and pea shoots. Not only do they look nice, they taste immense.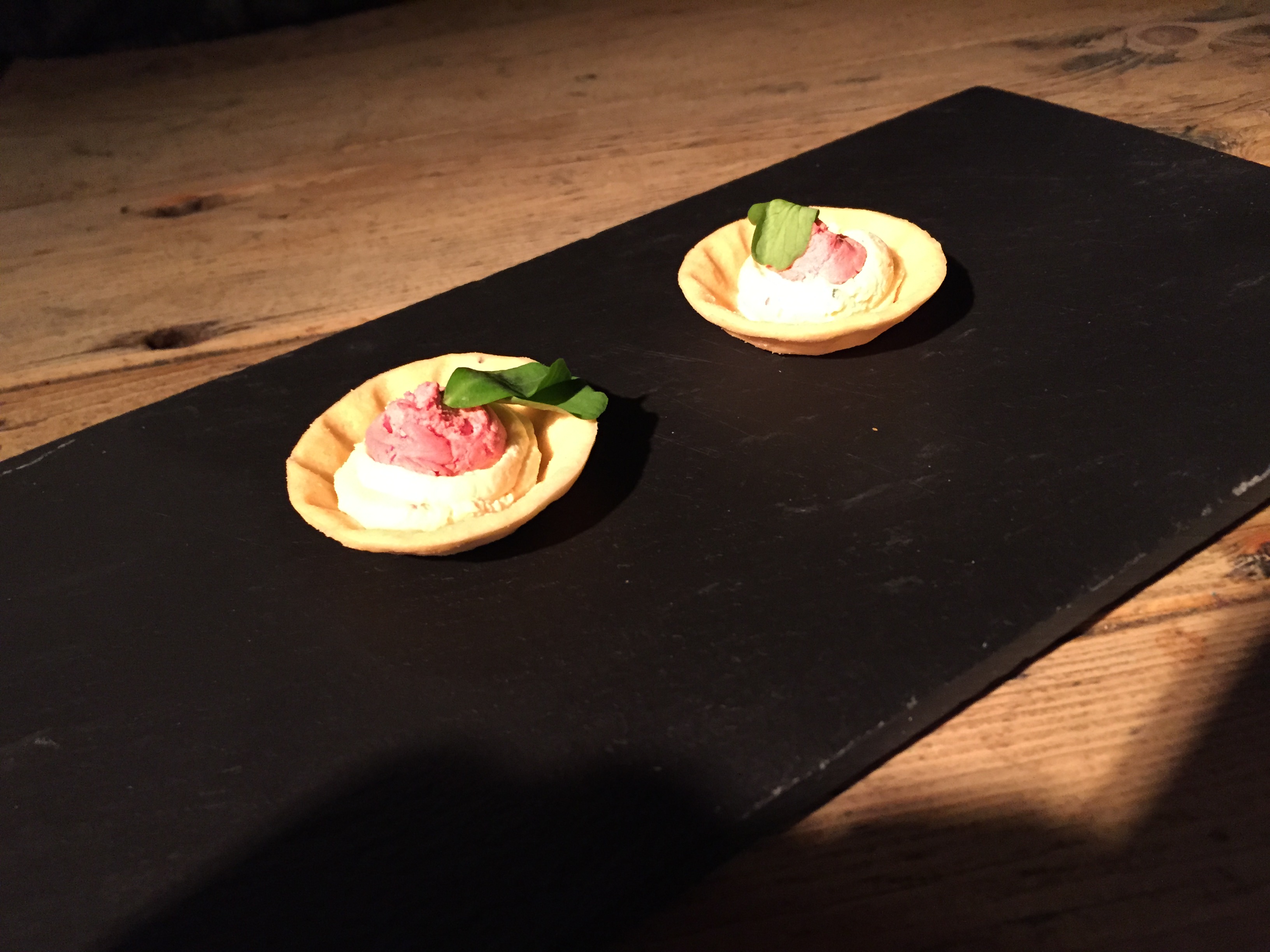 At this point the service was quite fast, not long after eating these nibbles, we were presented with our starters (I wasn't complaining as I had not eaten all day, and would be complaining if it was the other way round).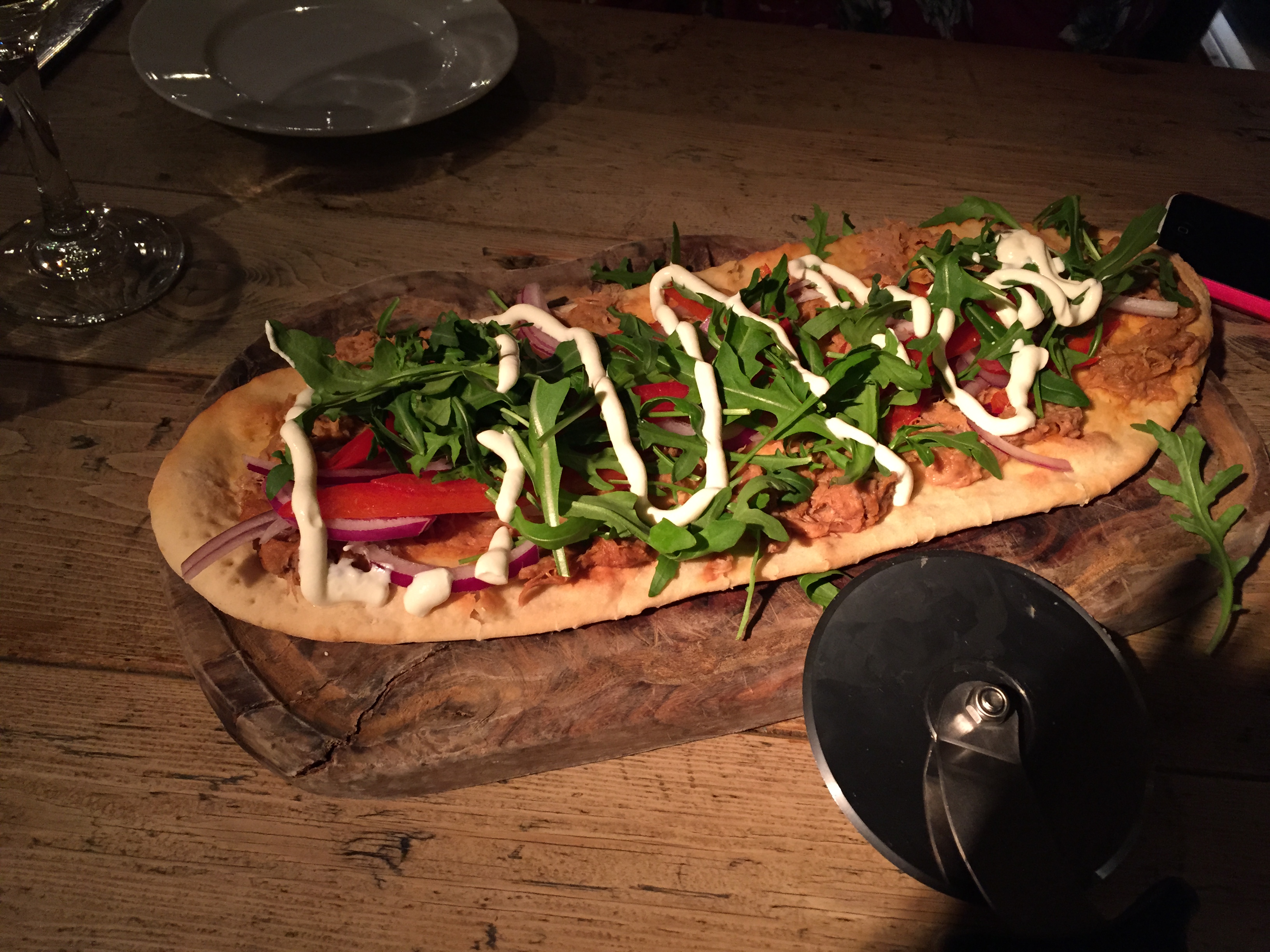 This is the pulled pork flat bread, looks really nice, and tastes even better (as soon as I removed the relish off the top, as I am not a big fan). There was enough here to share, as we already knew the main course is fairly big, and left our stomachs lined ready and waiting for the mains.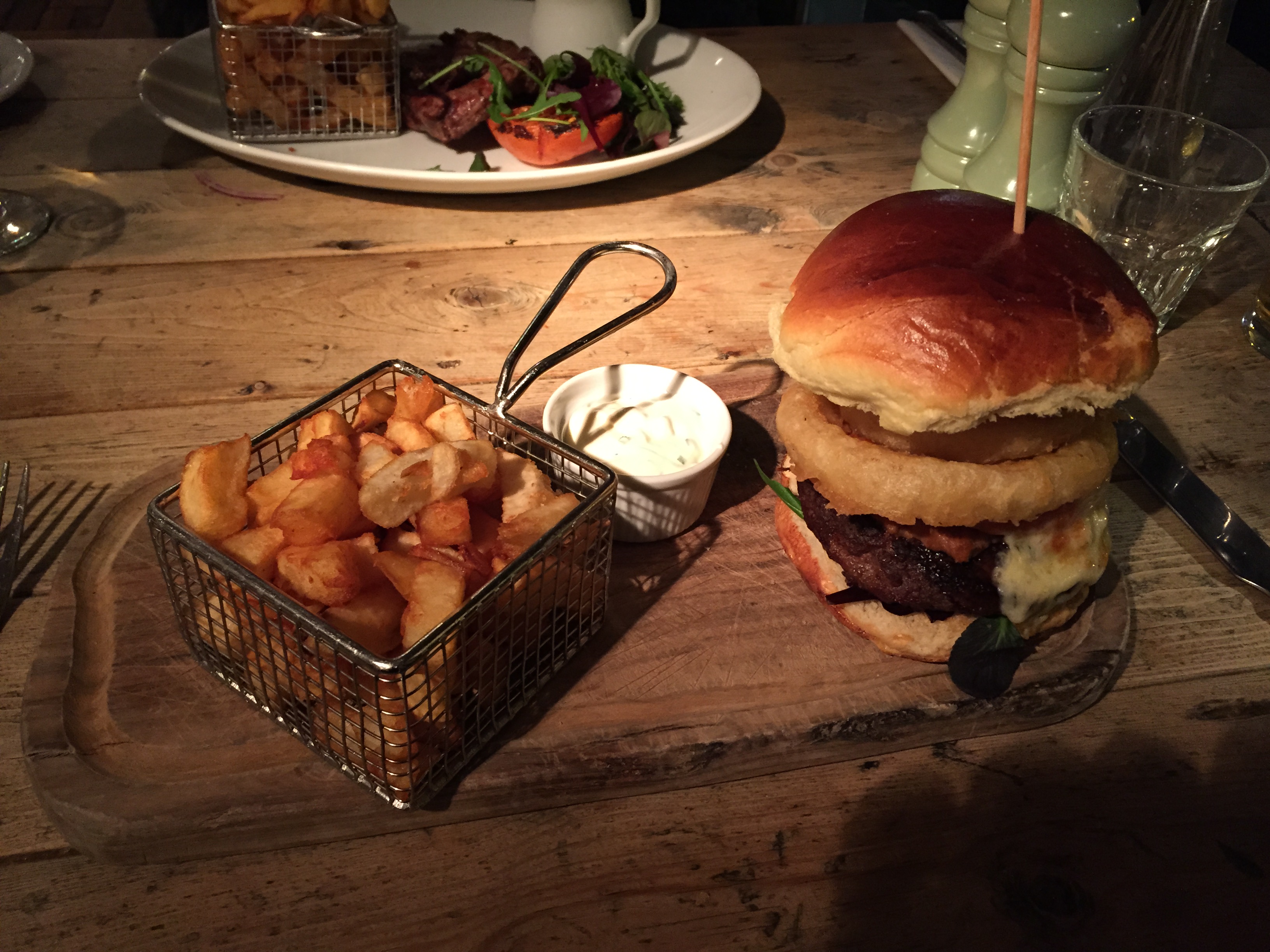 Now the main course arrives, we are presented with a nicely presented plate with our chips in a tidy little chip basket. The burger, which is obviously hand made is OK, I have to say its not the best burger I have had, but it is up there. The chips are nice and crispy and not greasy, as is the onion rings within the burger bun. One thing I was a little disappointed in was the lack of pulled pork taste with the burger. It seemed the burger overpowered the pulled pork (that or I was used to the taste after the starter).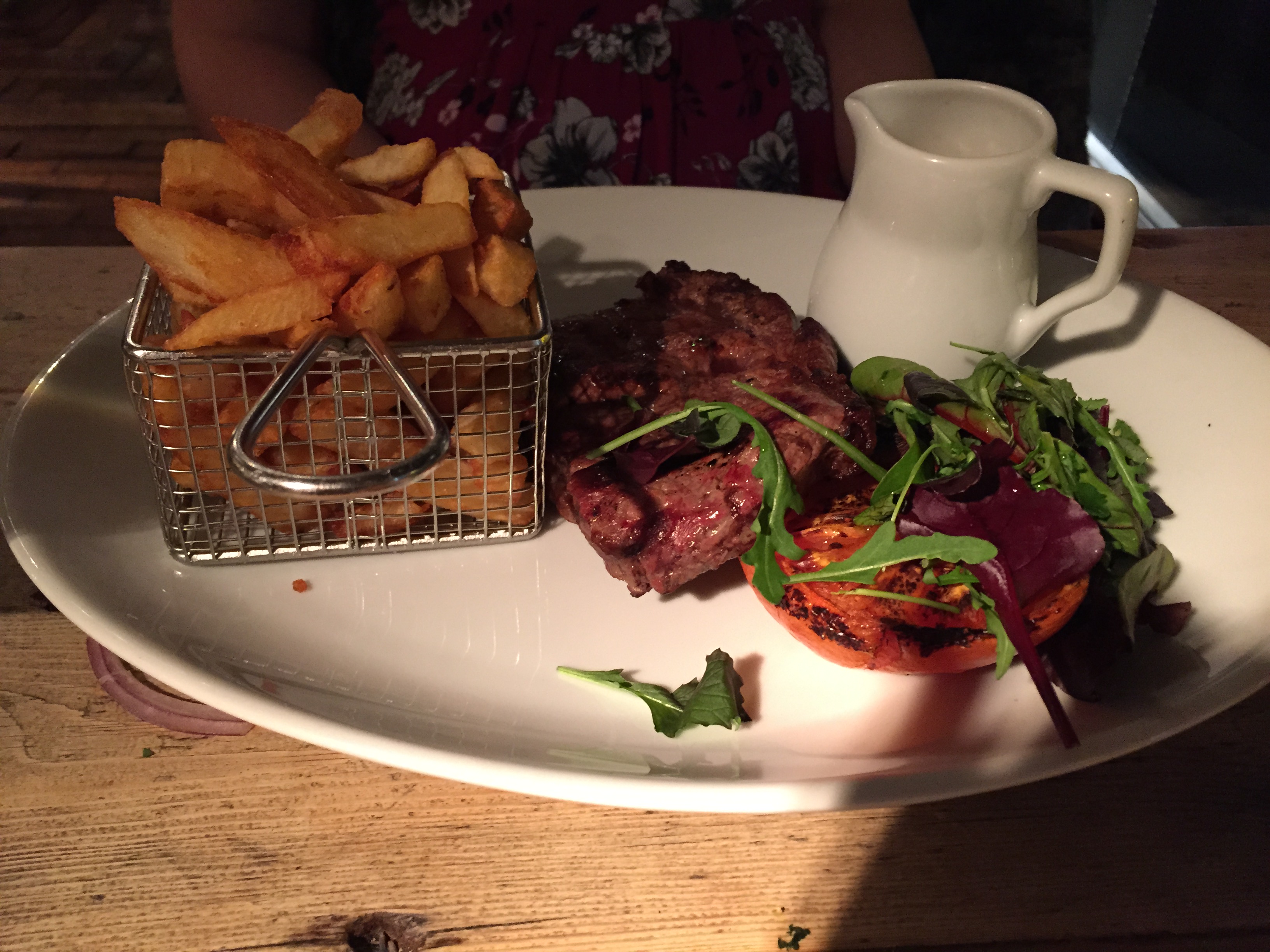 Onto the steak, cooked to perfection (medium-rare). This tasted really good, although we thought the pepper sauce was a little on the watery side of the chart. Overall as you can probably tell we did like the meal, as we sent nothing back to the kitchen at all.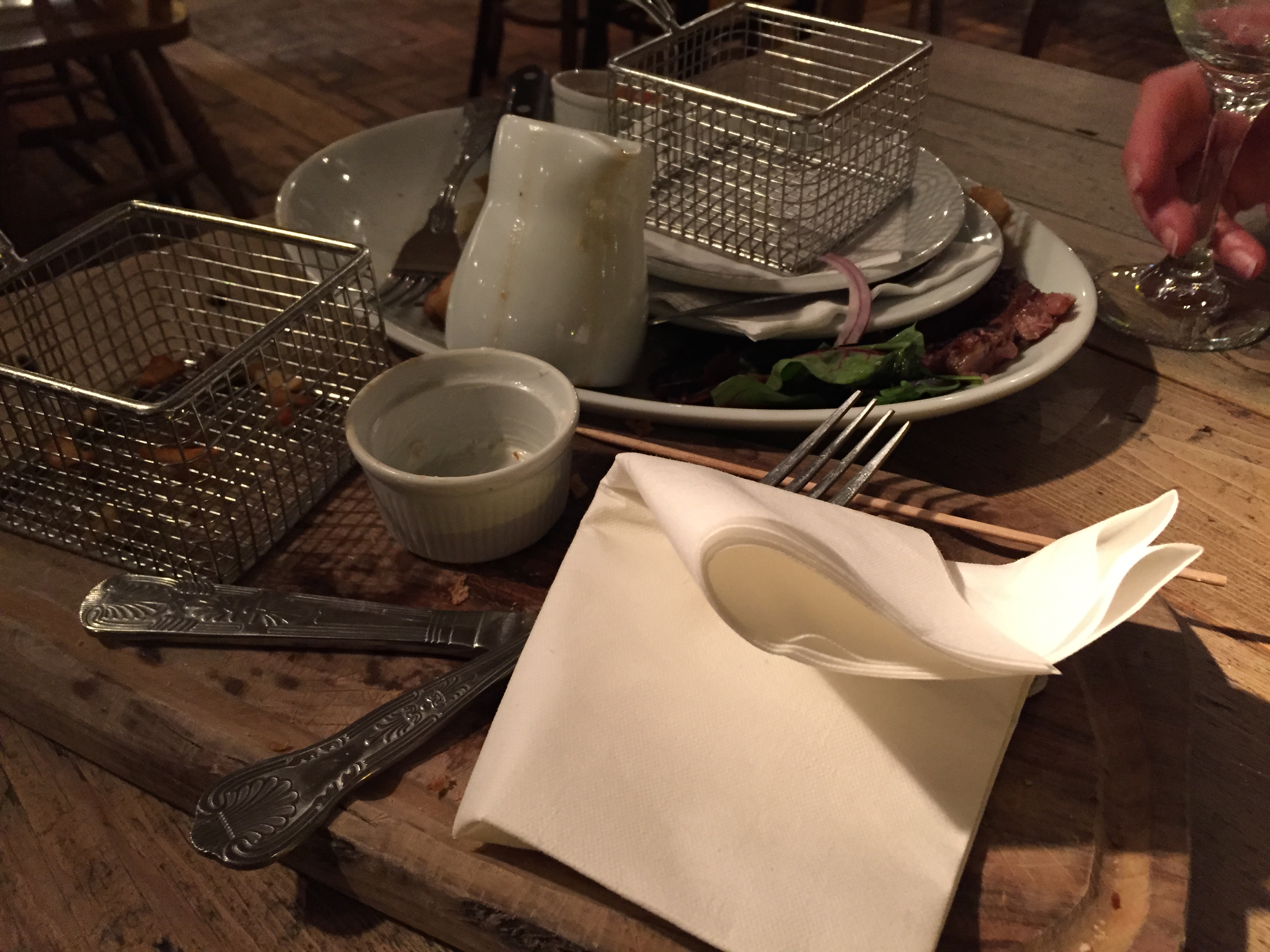 As with most places, you can then have deserts/tea/coffee, but after this immense meal, we could not handle any more food at all. But we wanted to see what was on offer: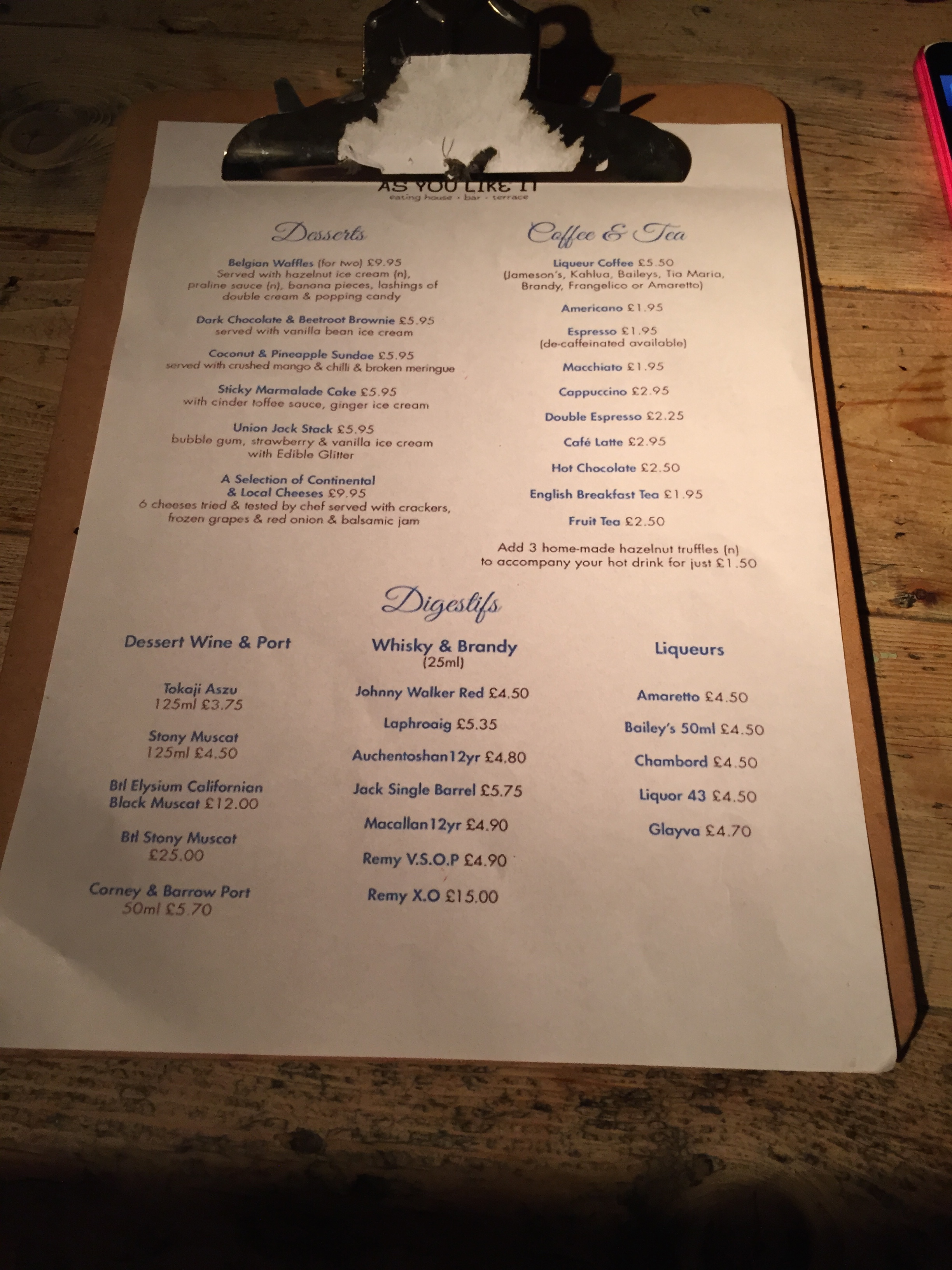 The next visit, we may just have to skip the started, as I quite fancy trying the Belgium Waffles.
As you can probably tell from the pictures, the lighting isn't that great, but it makes it a nice restraunt to go to as a couple. Price wise, we would say it all depends on the food you order, as a steak would set you back around £20 each, but you can have nice food on a budget here. We will still continue to eat here, along with our
Review Visit: Monday Night – March 2015
Taste Card: Yes (During the week)
Price: Mid-High
Contact: www.asyoulikeitjesmond.com
All information correct as of 21 March 2015