You can never have too many screens in my opinion, but as a laptop user, that would usually defeat the object of having a laptop that is ultra portable and allow you to work from any location on the move. This is where Packed Pixels comes in… Allowing you to have up to two extra monitors attached to the side of your laptop monitor providing you with extra screen space to allow for even better multi tasking.
For those of you whom are used to working on dual monitors on a desktop, but hate it when your with a client or out working on a laptop, then Packed Pixels is the perfect product for you. The kit comes with all you need to mount up to two screens on the side of your monitor with two plastic side mounts, attached to a adjustable elasticated strap, which means Packed Pixels will mount to almost any laptop screen, no matter how big or small.
Power is provided via USB, and if you are a MacBook owner like myself, it utilises the display ports on the side of the laptop (that is if you haven't gone for the latest MacBook with the single port). For none MacBook users, this product will use your laptops Thunderbolt port to expand your screen onto the Packed Pixels monitor. All owners will be glad to know that the screen is simply plug and play, and no additional drivers are required to get the screen up and running. The hardest part is actually deciding wether to mount the screen landscape or portrait. Personally I like to have a website open on the additional Packed Pixels monitor, as a reference book which I use during work.
Not only does the screen save you time between switching windows, it also allows you to quickly see the information you require directly on the page, and can easily switch to the additional page with your mouse to navigate around.
 Technical Details
The screen is extremely light, weighing in at only 330g, and measures 180mm by 222mm, which means it can easily fit into your laptop bag when taking it with you.
It is also capable at running at retina resolution (1536px x 2048px) on its 9.7inch screen, but I would not recommend running it at this resolution (more on that later).
Accessories
In the box, you'll receive a number of cables, from USB to Micro USB (used for powering the monitor), a Display Port to Mini Display Port adapter (that the Packed Pixels uses a display port in the back of the unit), a Mini Display Port to Mini Display port cable, and a nice little carry bag that allows you to pack up to two monitors and cables inside.
You also get a pair of mounting brackets that are attached to an elasticated strap, even if you order just the single monitor version, the mounting brackets are the same on both sides of the screen.
And finally a desk stand, incase you do not want to or need to mount the screen to the side of your laptop, and can just rest the additional screen on your desk.
Downsides
Personally, there wasn't anything major I could find wrong with the product, although when I first plugged the device into my MacBook, the screen resolution was super small, which would have required a magnifying glass to read anything on the screen, but this was solved by going into the display settings and changing from the default screen resolution to a custom resolution which I could easily read.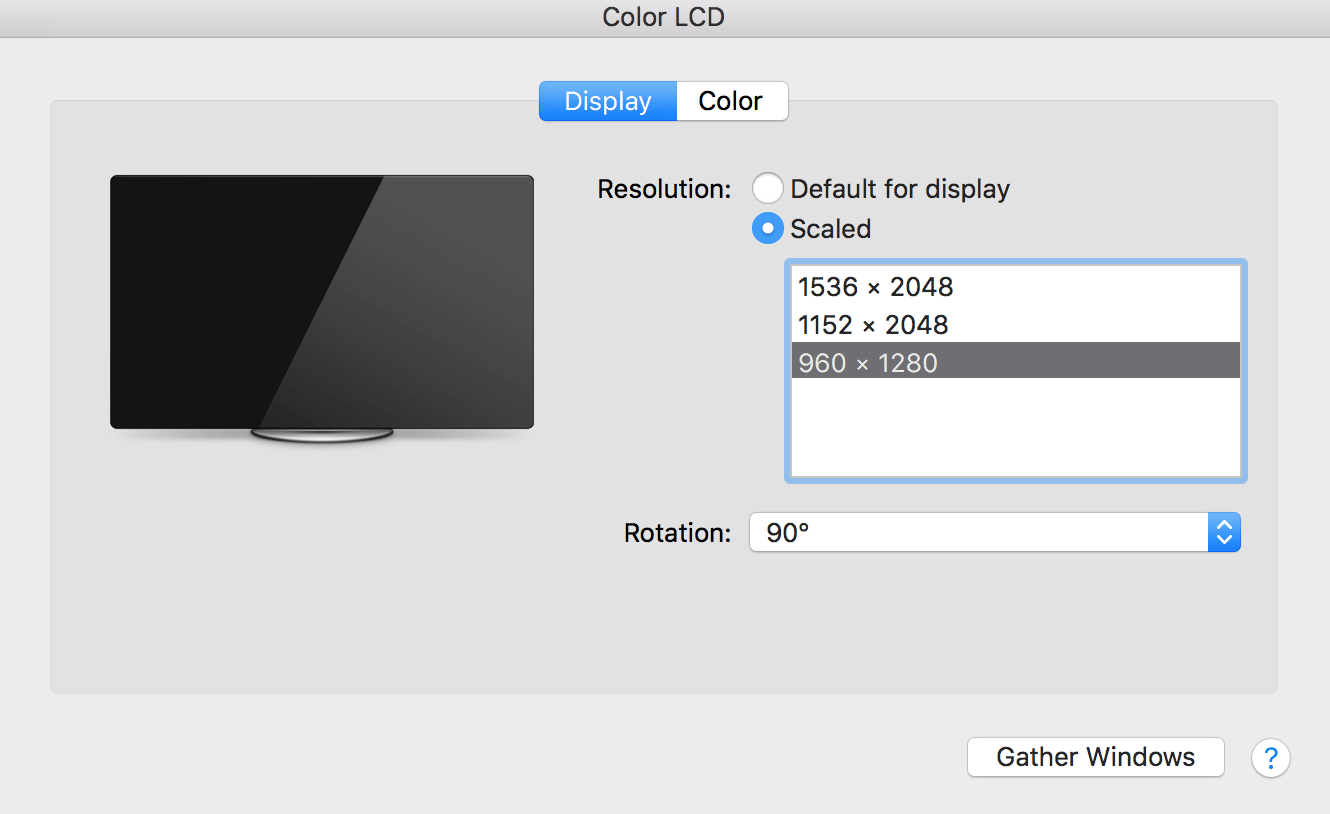 The second issue I would find (I'm nit picking now) is how big the actual brackets are that mount to the side of the screen. Using a MacBook as my main laptop, its sleek elegant design seems to now be overpowered by these big plastic brackets on the side of the monitor. I can totally understand why the manufacturers of Packed Pixels went this route, as the product is designed to fit almost any type of laptop, but something that fitted a bit better and allowed me to close the lid of my laptop without removing the mounting bracket would be great.
Positives
Leaving the review on a high, I have been using the product for over a week now, and I have to say, I have used it every day without fail. Even much so, I did remove it one point to do some general web browsing on the sofa, and I had to go back to my office to grab the extra monitor and sit on the sofa with dual screen.
The brightness is really good, and the screen even allows you to change the brightness of the screen from two buttons on the back of the display.
It is such a great device, it can be used anywhere you take your laptop, and greatly improves productivity having an extra monitor… I just wonder how much more productive I could be with two additional monitors.
Packed Pixels Conclusion
All in all, this is a great product for people like myself who run their own business and like to have the flexibility of having a dual monitor setup without the requirements of being tied down to a desk. This would also work well for students allowing them to read notes on one page while working on dissertations on their main screen, or even bloggers working on their latest blog posts while having a social media feed on the additional screen.
These are available for purchase on the Packed Pixels Website.