The QBike is like a dishwasher for your bike – Never again will you think twice about riding through that muddy puddle, or taking the fun way home over an off-road track getting your pride and joy a bit dirty.
Usually after a long hard day of riding your bike, the last thing you want to do is get out the hose and sponge and clean up your bike, well the lovely Italian people of QBike have created a masterpiece that is the Bikewash Wash station.
Even picture this, when you take your car in for a service, you usually get it back nice and clean, hoovered inside, and washed and sometimes polished on the outside, well why not have the same thing when you take your bike in for a service? I could see this becoming a big thing within bike stores across the world.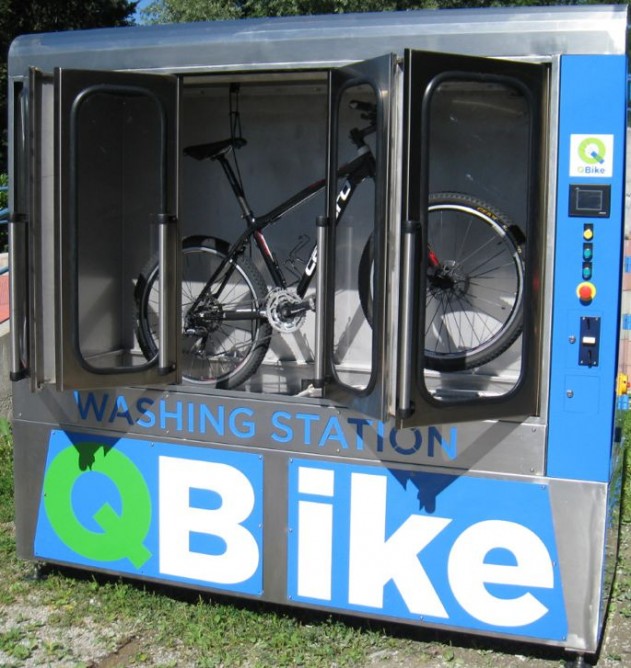 The QBike Wash Station couldn't be simpler to use, simply hook your bike onto the handle bar and saddle hooks, close the doors, and press the start button for an intensive clean. Once the wash is completed, the bike is then removed to the Service Station, where the user will use a little elbow grease to dry your pride and joy, and re-greased and oiled to be as good as new.
Now time to go see if my boss fancies one of these for his shop. [QBike via Gizmag]
QBike Wash Station Video