Everyone has a bucket list of places they'd like to see in their lifetimes. Japan is a top destination for travellers and probably always will be, but it may surprise you to know that it isn't a priority destination for many people. For many travellers, Japan is a long-haul and expensive holiday, but oh is it worth it! So, if you're on the fence about visiting Japan, here's why it should be at the very top of your travel list.
A Glimpse of the Future
Even for westerners, visiting Japan is like visiting another world. Walking through cities like Tokyo gives you an insight into new technologies, innovative business and what creators are really capable of. In some respects, it gives you an insight into how your own country is likely to develop in the coming years. Japan is at the forefront when it comes to technology and gadgets, so if you're into stuff like that, you may want to set a good chunk of time aside to explore the city you're closest to. It may boggle your mind slightly, but it's certainly worth seeing.
Cleanliness
No matter what country you visit, you expect to see some litter, vandalism or dirt in the streets. Japan is one of the cleanest countries you'll ever visit. Its residents don't dare to litter and look after the streets as if they were their own backyards. You'll also notice that bus drivers wear white gloves and hardly anyone smokes anymore. Obviously, Japan is well known for its air pollution, mainly in the cities where there are large businesses and tons of public transport, but when it comes to cleanliness, you'll certainly feel safe while visiting.

Peaceful Landscapes
If you get a chance to leave the cities, you'll be greeted by wonderful landscapes and breathtaking sights. Whether you're walking through a Japanese garden or enjoying the beauty of a temple erected hundreds of years ago, you're sure to feel at absolute peace. There are so many things to see while in Japan, like the magnificent Mount Fuji or the amazing Arashiyama Bamboo forest. Japan isn't just about the skyscrapers and city night life; there's so much more to see if you're willing to explore.
The People
Never will you meet a more welcoming and nurturing people than the Japanese. They enjoy travelers coming to see their country, so you'll never feel like you don't belong there. They are always open to teaching new people about their culture and always respectful of other people's beliefs. They encourage you to try new things, like their cuisine and joining in cultural celebrations. They are always happy to help if you have queries and you'll always see a smile on their faces. There are some places and rituals that are sacred, but for the most part, you are genuinely invited into the heart of Japan.
You'll Have Some Fun
Have you ever wished you could play some music in the toilets to either mask what you're doing or relax you into doing it? Well, Japan has the answer. Your toilets will play music for you, talk to you and even blow dry you once you're finished. It's unnerving at first until you start to think why every other country hasn't thought of it yet. Along with Japanese music videos, food in every flavour and cartoons everywhere, it really is impossible to not enjoy your time in Japan. No matter where in the country you are, there will always be something to entertain you.
Efficient Travel
How many times have you been stood on a train platform waiting for a delayed train? Or wishing you were inside in the dry while you were getting soaked waiting for a bus? In the UK, unpredictable public transport seems to be a way of life, so you'll be pleasantly surprised in Japan when you book with Travelsphere. One of the easiest ways to travel through the country is by train, and your train will never be late. Public transport in Japan is run so smoothly that trains are often early to their platforms and leaving precisely on time. Who knew that was possible?
It's So Cute!
One of the many Japanese aesthetic ideals is escapism. Who doesn't like to escape the everyday norms and wander off into a fantasy that allows relief from the mundane? The Japanese have this cracked! In Japan, almost every business, including the police force, has a cute little mascot. You've seen the ones with the big puss in boots eyes and cuddly pink fur. The whole country is full of these adorable mascots that disarm you as soon as you see them. It's totally unnecessary really, but who cares? Why wouldn't you want to see these cute logos popping up throughout your travels?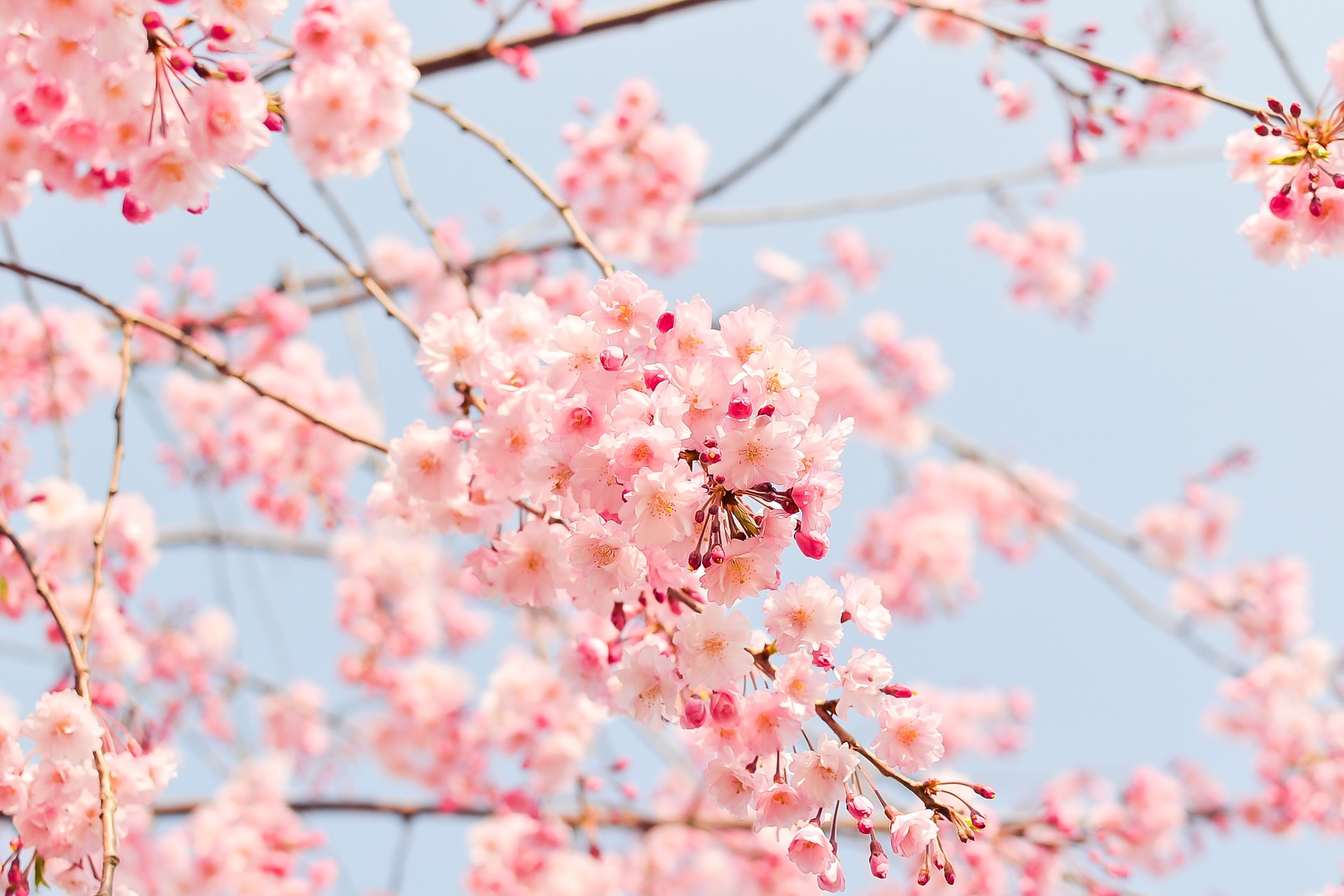 Japanese Blooms
You may have seen Japanese trees in full bloom in pictures, but nothing can compare to seeing the Sakura bloom in person. The sight is enough to give you inspiration for the rest of your life. Being there and watching the blooms sway in the gentle breeze can make the hardest of hearts fill with emotion. The Japanese make the most of these blooms by throwing Hanami parties, where family and friends get together and picnic underneath these wonderful white and pink blooms. The events last up to three weeks and travelers are welcome to join in.
The Food
When you visit Japan, expect your mouth to be constantly watering. Even if you're not the biggest fan of sushi, Japan has a culinary experience to offer you that will blow your socks off. Japan is all about quality when it comes to food. Did you know that the country has the most Michelin starred restaurants in the world? Even if you haven't booked a table at a restaurant and all you want is a few snacks from your local store, you'll still find high-end food available at every turn. Expect to eat like a King.
If that hasn't convinced you that Japan should be high on your priority list, nothing will.