2015, all things considered, was a pretty good year for cars. It'll likely be remembered for the dominance of German manufacturers on the market share, and quite rightly. As we approach the final weeks of the calendar year, it's time to turn our attentions to 2016. If you're looking likely to be on the market for a new vehicle in the new year, it could prove to be an exciting time for you. There's a whole host of cars we're looking forward to, and here are just a few of them.
Ford Edge
Estimated Price: £32,000
Coming: Spring 2016
The new Ford Edge, unveiled in Frankfurt in September, will draw inspiration from the Mondeo. This much we know already. Ford are perhaps the most recognisable name on the market when it comes to reliability. That's why they're competing on all fronts next year.
The Edge will likely be in direct competition with Audi and BMW, but can likely beat them for affordability. As things stand, the Edge looks like a souped up Mondeo. That isn't necessarily a bad thing, but it doesn't do much to inspire us. What you will get, though, is the same Ford reliability and a price to reflect their market share. Good news all round.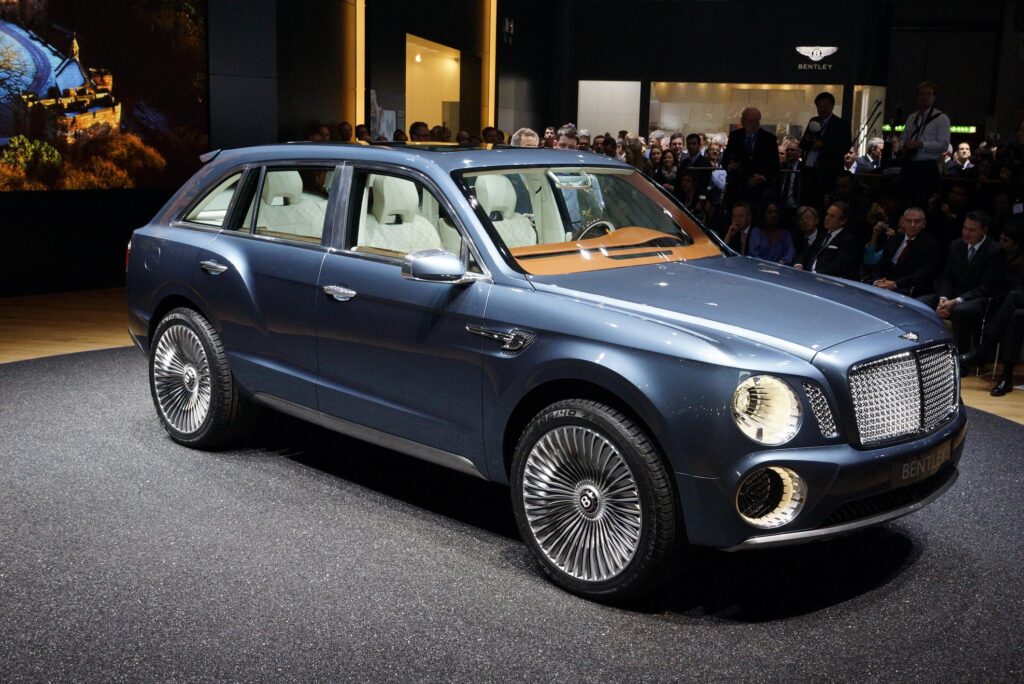 Bentley Bentayga
Estimated Price: £170,000
Coming: Spring 2016
You won't have to wait long to get your hands on the latest offering from Bentley. Provided you can make it through the winter (and line your pockets deep), the Bentayga will be waiting for you on the other side. Bentley have promised an excursion into the world of luxury SUVs for what seems like an eternity, only to fail to make the breakthrough.
2016, however, is looking likely to be their year. Bentley are looking to make their mark on the SUV market with their first offering, and there's no reason to suggest they won't. Having already learned their lesson from the poorly built EXP 9 F concept, the Bentayga could be the game changer of the SUV market next year. Early spec speculation sees the Bentley compare to the Porsche in terms of capability, but it remains to be seen how it performs.
BMW 5-Series
Estimated Price: £32,000
Coming: Summer 2016
BMW remain the brand that everyone wants to beat. You can see it at motor shows all around the world. The Bavarian giants set the standard, and it's up to everyone else to meet those expectations. 2016 is looking likely to be a competitive year, but it would take a fool to write off BMW at this early juncture.
The 5-Series is still top of its market, and the next model will likely ensure that things stay the same. They're certainly not short of rivals, but whether they can eclipse the Beamer is another story entirely. BMW's plan for 2016 is to take an already successful model and improve on its specs. It's going to take something special to knock them off their perch.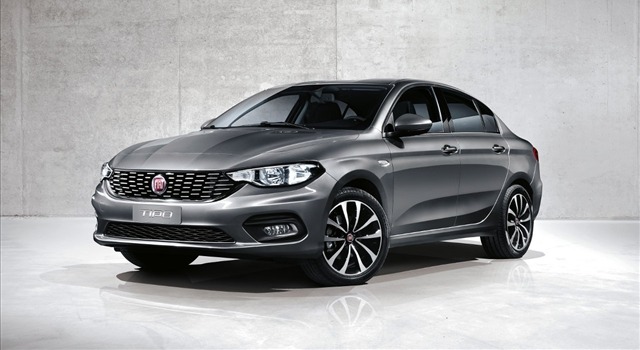 Fiat Tipo
Estimated Price: £15,000
Coming: Autumn 2016
The family hatchback market in 2016 is looking to heat up. Fiat have long been at war with Ford and Vauxhall to produce the best all-around family hatchback. That doesn't appear to be slowing down anytime soon, with all three looking at 2016 releases.
We don't know much about the new Tipo as of yet, but our expectations are dimmed slightly by its price tag. It's likely to be a car at the lower end of the hatchback market. It's still worth getting excited about, though, as it will likely be the cost-effective option of 2016.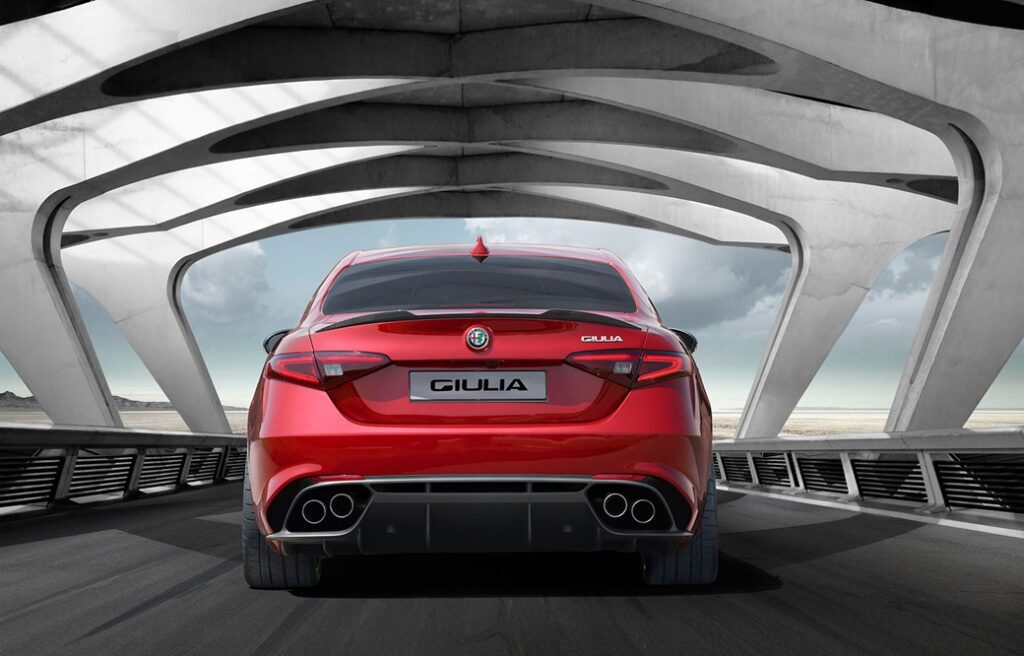 Alfa Romeo Giulia
Estimated Price: £25,000
Coming: Autumn 2016
The Frankfurt Motor Show back in September was eventful to say the least. Perhaps headlined by the news that Alfa Romeo were returning to the compact executive market after a four year absence. If we're being totally honest, the market hasn't been the same without them. Or, at least, it's been lacking that little bit of class that comes from Alfa Romeo.
It is thought that the return will be the biggest rival to BMW's 3-Series, and leaked documents have car fans excited. The Italian manufacturer claims its new sedan can beat the daunting Nordschleife circuit in a record 7:39. It's a bold claim, but one we're likely to see proven before its release in the autumn next year. In the meantime, we'll have to settle for drooling over the rumoured specs which have the Giulia as the fastest car in its class.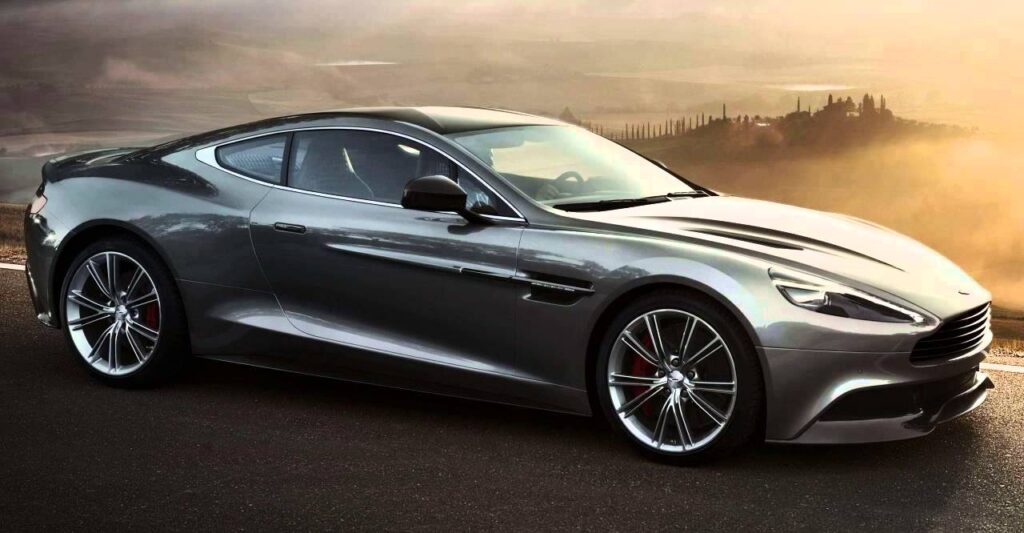 Aston Martin DB11
Estimated Price: £180,000
Coming: Winter 2016
The successor to the highly sought-after DB9 is tantalisingly close. In about twelve months time, the first car to be released under new head honcho Andy Palmer will be revealed. It's certainly an interesting time for the luxury carmakers. The rules, as you've come to expect from Aston Martin, are about to change.
Whether it's for better or worse remains to be seen, but car enthusiasts are already licking their lips at the prospect. The British manufacturer is undergoing something of a reinvention. To begin with, the DB11 will be turbocharged with use of the new Mercedes electrical systems. It's all very exciting, isn't it? It's not likely that many of us will be able to afford James Bond's latest car of choice, but it will be interesting to see its development nonetheless.
Audi A5
Estimated Price: £30,000
Coming: Autumn 2016
Just like the A4 before it, Audi's newest offering will make use of the platform that has become synonymous with the German manufacturer. As we know already, the A5 will come first as a two-door coupe and then later as a practical five-door. What else do we know about the upcoming A5? It's going to be lighter, smaller and more efficient than the A4.
Another rival for BMW to contend with, we suspect the A5 will fall just short in the race. That doesn't mean that it isn't a car to get excited about, though. Far from it. As long as you get the right specs built, we think the A5 will be a fantastic choice. With excellent build quality and stunning design, the A5 will be the right choice if you value efficiency over performance.