Wall-mounting flat screen TV's is something that many homeowners have taken advantage of. Having your TV displayed on a wall bracket can maximize space and provide practicality to your home. It can also enhance your viewing experience and improve the look of your living room, bedroom or gaming room. Flat screens are designed with wall mounting in mind and installing them is simpler and easier than you might think. But if not don't correctly, it could cause damage to your wall and destroy your new flat-screen beyond repair. So to give you the confidence and know-how you need to complete this task, read through the expert tips in this quick guide.
Check your walls
Knowing what kind of walls you have before you begin is an absolute must. This can help us buy the right tools and ensure that the wall is suitable for a mount to be installed onto. You can do this by using a stud finder or inserting an inspection camera into your walls. This will give you a clear indication of what kind of wall you have if you don't already know. If you have a drywall, the stud finder will help you find exactly where to mount your TV. But if you have a concrete or brick wall, you can usually place your mount where you please.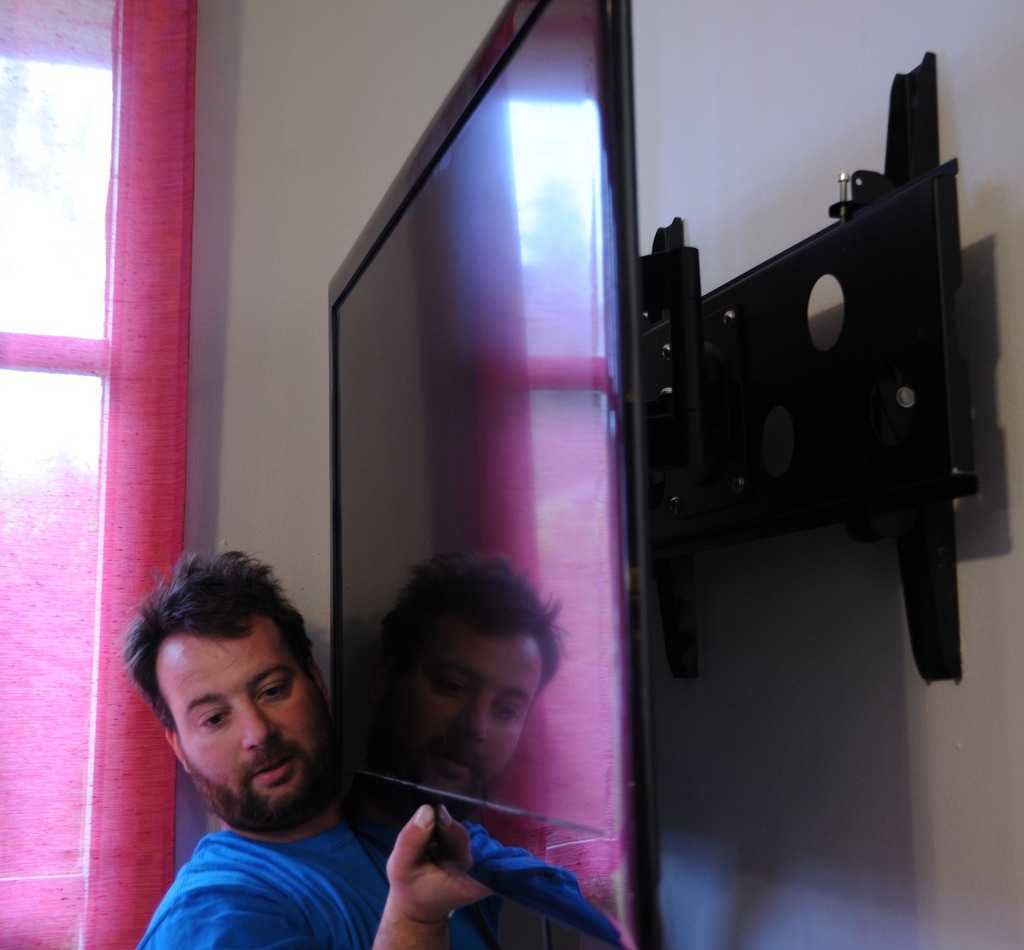 Choose a suitable bracket
To choose the best bracket possible, you firstly need to find out how heavy your flat-screen is. You can usually find this in the instruction manual. As well as the size you also need to know the exact dimensions of your new TV. This will ensure you buy a mount that can cater to the size and weight of your flat-screen. Not doing this could result in the mounting bracket falling off the wall, causing damage to your TV, decor, and belongings. The instruction manual might also have a suggested bracket depending on wall type too. If it doesn't, look online for the Video Electronics Standards Association's guide to TV weight and hole patterns. You may also want to look at the tilting, fixed and articulated brackets that are available.
Consider the location
Once you have your suitable bracket and wall mount, it's time to choose a suitable location. Ideally the centre of your TV should be at eye level when you are seated to avoid neck and eye strain. Consider where the best place to sit within your room is and use this to pinpoint a suitable location. The location of your TV should also be somewhere that has a strong signal and no glare. It can be really frustrating to do all of this work only to find that you have no signal to watch your favourite shows. Screen glare can also be distracting and distort the quality of the screen. So make sure it's not displayed too close to window or lamps.
As you can see, there is no need to feel intimidated by wall-mounting a flat-screen TV. This is a DIY task that almost anyone can do. Always ensure the wall mount and bracket are level to get the best results possible.